Top Tips to Drive Safe in Indian Foggy Winters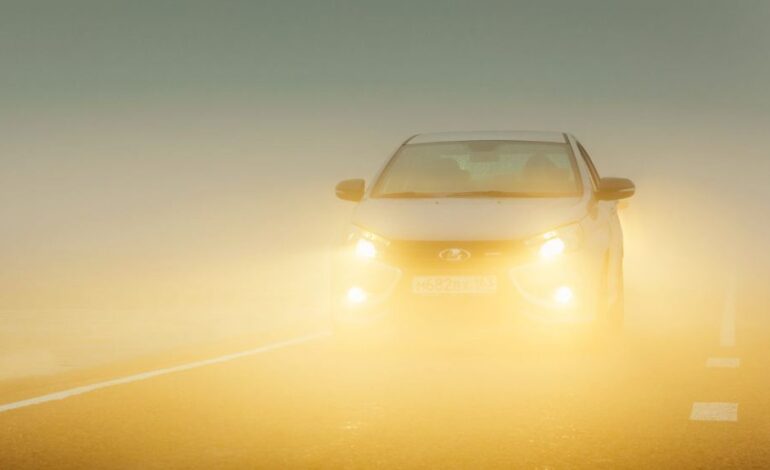 Driving in fog is not safe at all and inexperienced drivers especially face lots of problems in this weather condition. Also, in India, during the winter season, many accidents take place due to heavy fog and poor visibility. So there are some ways to drive safely in foggy winters and you must follow them. For example, you must use fog lamps and in case you need new ones then you can buy Fog Lamps online as well. Apart from this, in this article, we are giving you a list of top tips for driving safely in Indian foggy winters.
List of top tips for driving safely in foggy winters :
When you plan to drive in foggy winters then you need to be extra cautious. Inexperienced drivers must avoid driving in fog whether in plain or hilly areas. Driving in heavy fog can be a nightmare, for both experienced and beginner drivers. Thus, below you will find some tips that you can follow while driving in heavy fog during winters.
1. You must stick to your way or lane – In fog the visibility is low and it is not easy to figure out when someone switches the lane. So, because of this, the other drivers can also get startled and it can result in collisions too. Thus, it is better that you drive to a specific lane and focus on one part of the road.
2. Keep distance – You should follow the rule of keeping distance in normal weather as well because it is safe. However, during fog, it becomes very necessary to maintain a proper distance from other vehicles. As in fog, there is a high possibility of hitting each other car's bumpers. In addition to this, drive slowly because it will give you better time for having a judgment of the road.
3. Turn on the fog lights – Fog lights are the best lights for driving safely during fog. When you use fog lights then it gives you improved visibility with no conspicuous reflections. People who generally drive in winter or fog should install fog lights in their vehicles to deal with the fog in a better way. Thus, you can look for fog lamps at https://boodmo.com/catalog/3687-fog_lamp/ and you will get it at the market leading prices.
4. Heater usage – In a car, inside the cabin fog causes condensation. Moreover, nowadays most car manufacturers provide a high-quality heating system. This is fitted near windscreens and can demist the screen quickly.  Hence, it must be used every time when there is condensation in the car because you need a clear windshield for driving in an efficient manner.
5. Keep the music off – When you drive in foggy weather then you should always keep the music off. It will help you in listening to the sounds of horns and tires of other vehicles by which you can easily guess the distance from invisible vehicles due to fog.
6. Go for pre-drive checks – When there is a need to drive in foggy weather then in advance you must go for pre-drive checks. It includes many things such as the brakes and horns of your car are working fine. Also, before driving check wipers, fog lights, and heaters are in good condition. In case there is a need to change them then you check Fog lamps at Boodmo. Therefore, whenever you are going to drive in foggy weather your car must always be at its best condition from a safety point of view.
7. The car's headlights should be set on low beam – During fog when the visibility is very low it is very essential to see the road to some extent to drive properly. So, in this situation setting the headlights on a low beam can help you out. In fog, using the headlights on a high beam is not fine as the fog reflects the light back and thus hampers the vision of the driver. Hence, you should turn on the fog lamp in case the visibility drops under 100 meters.
Final Words
While driving in a fog the driver needs high levels of concentration as well as good experience in driving in low visibility. You should also stay alert and maintain at least 10 seconds gap from a vehicle in front of your car. However, it is recommended that you should not drive in foggy weather and if it is an emergency then don't forget to use the fog lights. You can easily purchase fog lamps from Boodmo online with timely delivery. On the other hand, we hope that you will follow all the tips given above in the post while driving in Indian foggy winters.