Night Sports Betting in Bookmakers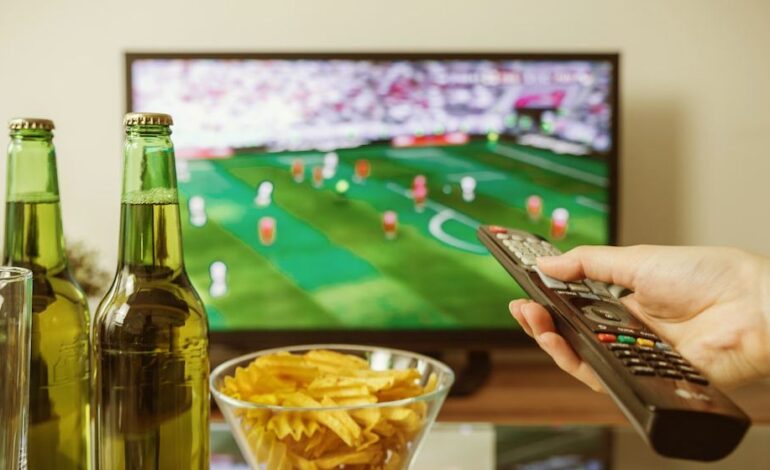 All bookmakers now have their own web platforms and mobile applications, the world of betting is on the Internet. Almost all bookmakers accept bets around the clock. Thanks to this, users have the opportunity to play at any time. In this regard, the so-called night bets appeared. These include events that happen from 12 am to 6 am Moscow time. Let's consider the features of such bets.
Who Puts on at Night? 
Experienced players are addicted to betting at night. Often professional players who are well versed in such leagues as the NBA or the NHL adjust their regime to the appropriate time zones. Otherwise, it will be inconvenient to put it on at night, since it is difficult to make the right decision in a sleepy state.
Of course, you can make a bet in a pre-match and just wait for the results the next day. However, experienced players prefer to follow the matches in real time. This facilitates the analysis process. In addition, it becomes possible to make a safety net by betting on the opposite event in live.
Most of the events are the leagues of Latin America and Southeast Asia. For example, when it's 2 a.m. in Moscow, 8 p.m. in Buenos Aires. Europe and the CIS countries are sleeping at this time. Therefore, there are not many interesting events left. They put it at night mainly for the following championships:
Top USA tournaments in hockey, American football, basketball, etc. In the CIS countries, the NHL is the most popular, because this league is characterized by high entertainment and exciting match outcomes.
Football championships of South American countries – Brazil, Argentina, Mexico. There are a lot of strong football players in these leagues, so they are popular outside the continent. The Copa Libertadores (analogous to the European Champions League) also has a decent audience.
Esports tournaments in Dota 2, CS:GO and League of Legends. Over the past few years, most of the games have been held online, when teams perform in the arena, and from home or boot camps (training base). Esports matches are held most often in the following mode, when there is no clear start time. A couple of teams play after the previous meeting ends. In Dota 2, matches can drag on for a very long time. Therefore, online tournaments are typically held late at night for the European and CIS divisions.
ATP and WTA tennis tournaments held in North or South America. For example, the US Open takes place at night.
Rules of night Sports Betting
Here are some useful recommendations that will help you earn money on bets at night.
Bet no more than 5-10% of the total amount of the bank. This will allow you to overcome protracted losing streaks.
Regularly monitor the kind of sports you bet on. If possible, watch video broadcasts and read team news.
Use only legal bookmakers. Here you can find a huge selection of sports matches and top championships, high odds and bonuses for active users.
It is more important to make a bet in Live, because you can catch a good coefficient thanks to the bookmaker's mistakes. The office staff may not have time to accept new changes in the event, thereby leaving an inflated coefficient.
Avoid large express trains and systems. With an increase in the coefficient, the percentage of passability decreases and the margin increases. If possible, get enough sleep during the day and start betting at night. The bettor needs maximum concentration and sobriety of mind.
In conclusion
Night bets can only be recommended to fans of North American leagues (NHL, MLB, NBA, etc.). For such a game mode, a person must have an appropriate daily routine, he must act at night and calculate the steps. In other cases, it is better to bet in the afternoon or in the evening, on the top Russian and European leagues.