Absenteeism in the Workplace? Try These 5 Lesser-Known Tricks to Sort Out Employee Unavailability for Good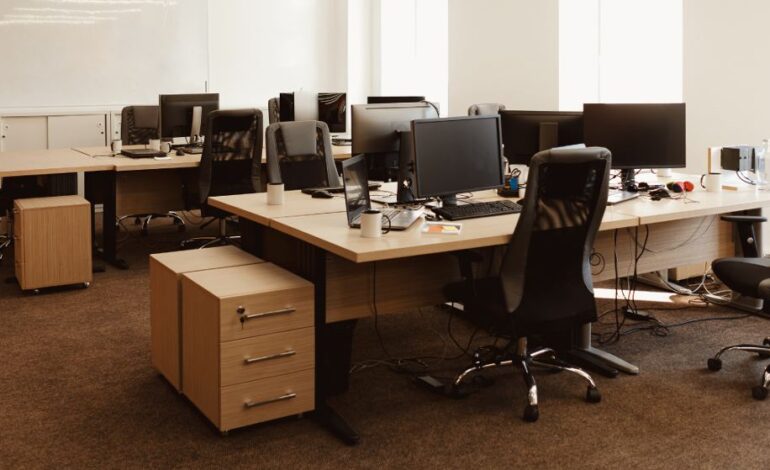 Making the right connections is essential to starting and sustaining a profitable company. But ever so often, employers make the grave mistake of breezing through the hiring process which, most often not not, ends up hurting the organisation's reputation or results in insurmountable losses.
Absenteeism is just one of many unwanted employee traits that you, as the employer, should actively address. Your performance, and that of your teams', may deteriorate when you have individuals who simply neglect their duty to arrive for work. Even with employee background verification, it could be difficult to know the employee's attendance track record. The only viable solution, if the employee is a serial self-sideliner, is tackling the issue head-on.
Yes, some of the reservations surrounding attendance may be the consequence of technical difficulties. That said, automated time, leave, and attendance management software will make overcoming such difficulties considerably simple.
If you have employees in your ranks who keep missing work, adopt the following N tricks to handle absenteeism easily without leaving them disgruntled.
Proof Against Those Who Go Poof!
Have you scheduled a conference with an employee who keeps avoiding work? You're on the right track if you have. But before you partake in your sit-down with the repeatedly absent employee, spend a little time to prove the conviction.
Also remember that before you go into one of these sessions with a hostile outlook, listen to your employee. You might want to rethink your strategy if they have valid excuses for being absent.
If you're able to justify your claims with specific facts, you'll find it simple to argue your case. By providing proof, you can also highlight the importance of coming to work each day.
Listen. Understand. Fix.
You must keep in mind that an employee must feel at ease approaching you when they need to take leaves, even if it's for personal reasons. As the employer, the last thing you want is being portrayed as "off the map", especially when it comes to employees taking time off work.
You must ensure that your employees are aware that they can approach you anytime if they require assistance with anything. The focus should be on open communication; not only can you lower absenteeism, but also guarantee that your organisation fires on all cylinders at all times.
As the employer, you must come across as caring and laser-focused on their wellbeing. As a rule of thumb, keep communication lines open, but do check in as much as possible. After all, communication should be a two-way street where anyone should feel comfortable initiating a dialogue without fearing repercussions.
Write to Right the Wrong.
When you confront an employee who has been caught in the (absenteeism) act, chances are that they will do their best and give you several reasons and excuses, like they didn't know about the company's policy about leaves and absences.
To bypass employee excuses, it's important to have a policy or an employee handbook of sorts in place before themployee is onboarded. Such a document can spell out the objectives, guidelines, and consequences on a host of matters, including leaves and absences.
Speaking of consequences, serial offences must be dealt with austerity. This doesn't mean that you have to fire the employee right away. If it's the first offence, you can give the employee a warning. You may even go as far as giving a second warning coupled with a lighter punishment, such as a pay cut. But even if that doesn't straighten out the offender, you can let the person go without any warning.
It's unfortunate that you have to fire an employee over absenteeism — a matter that can be worked out. But, at the end of the day, you want employees in your organisation who have strong work ethics and are committed.
Employees Are but Human.
There are only two reasons why employees skip work. Either they like skipping work, or they have genuine reasons. If it's the latter then the employee could be facing some personal difficulties they would not like to discuss.
If you aren't approached by them, then you should delve into the matter to find a solution. Yes, their personal matters aren't your concern. But if they're missing too much work without providing any reasons, you should act. Start a dialogue, but only if they don't approach you.
As mentioned before, you'll have to let go of the offender. But if the employee in question is a star-performer, you might want to take it easy and first engage in a face-to-face conversation before letting them go.
Absenteeism Is Common. The Reason, Not So Much.
Employees skip work — everybody knows that. But some who take uninformed and repeated leave of absence may have problems they wouldn't like to share, not even with the HR or their supervisors.
And that is why, as mentioned up top, you have to be approachable. But that alone may not suffice. So come up with solutions as per the situation and the employee's (genuine) predicament. Some, you may have to fire. But for those who have legit reasons, you might want to skip the punishment and provide support.
For instance, if the employee has missed work due to an illness or a personal tragedy, you can set up an allowance or an employee fund to support them.
Absenteeism is to be handled with care. Sound out warnings and only fire them as a last resort. The point is to be as compassionate as possible, lend your ears, ease their burden (if they have any) and keep them at your company.