3 Ways to Feel Like a Local in Lisbon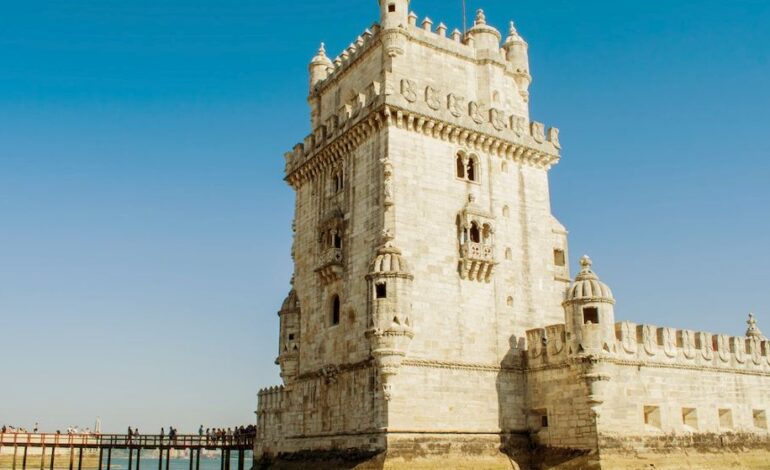 Lisbon is the largest and most developed city in the country of Portugal and it holds a lot of special qualities for those seeking an incredible break from the real world. This beautiful city is full of bright colors, incredible ocean-side views, amazing food – and of course, espresso! The city of Lisbon is considered to be one of the great cities of the world and holds its own as a popular destination for tourism.
One of the top 100 most popular cities in the world, Lisbon sees an average of four million tourists a year come through its borders. If you have been looking for a city that can uniquely provide you with beautiful, clean beaches as well as an incredible city experience – Lisbon could be the destination of your dreams. 
When you do get a chance to go visit a place you have never been, there are a lot of factors to consider and there's always a lot of adventure to be had. This is accentuated when it's a country that you've never been to! One of the most important aspects of traveling is making sure that you do everything possible to get the most out of your time. For some, travel is a normal part of their life while for others it's a rare event that they prepare for years to enjoy. Regardless, finding ways of enjoying the journey is something that a person never really completely accomplishes. There's always more to learn and every trip will grow and mature a traveler in new and exciting ways.
If you are heading to Lisbon, getting acquainted with the culture and people is going to be one of the best and most efficient ways of getting the most out of your trip. Remember, the locals in Lisbon are going to be the people who know where all the good food is, what the best rhythms of life really are, and are going to be your best friend when it comes to enjoying this incredible city. Everything from luggage storage in Lisbon, to where you should grab the best espresso the locals understand. 
So, if you have been wondering how to make your next, or a first, trip to Lisbon even better – here are some tips for how to feel like a local and do Lisbon the right way.
Avoid Carrying Around Extra Luggage
So here's the deal, if you are trying to get the local experience then hauling around luggage simply can't be a part of it. What does that mean? Well, sometimes when you get into a new city you have time to kill before you can check into your hotel – and in those instances, it pays off to have a way of storing your luggage so you can make the most of your time and explore. This doesn't have to be complicated as there are several storage locations throughout Lisbon that can be easily accessed. To use them, you simply schedule your drop off and pick up time – and then go out and enjoy the city of Lisbon luggage free.
Not only does this free you up to enjoy the city without having a bunch of luggage to haul around – but it also gives you peace of mind knowing that your things are safe.
Enjoy the Espresso
If you are from the United States, you'll be used to caffeinated drinks that average 16oz and most times are much larger. In Lisbon, as is the case throughout a lot of the world. Espresso is a lot stronger and so typically enjoyed in a more concentrated form. This is perhaps one of the most pleasant parts of enjoying Lisbon for the first time and that's finding all of the different places to enjoy some caffeine and fresh baked goods. Make this a staple part of your day throughout your stay and you will see, feel, and taste the true city of Lisbon.
Pack Some Comfortable Walkers
Here's a pro move that you'll be happy you invest in – and that's to bring your most comfortable pair of walking shoes. The city of Lisbon is meant to be explored on foot and this will be a large part of your experience. Remember that half of the adventure when it comes to traveling is allowing your adventure to unfold. Having a solid set of comfortable walking shoes for your trip to Lisbon is non-negotiable.
Conclusion
When it comes to enjoying Lisbon, you won't have your work cut out for you. Keep it simple, eat local, walk as much as possible and take public transit when you need to get across large distances. These simple steps along with your itinerary of must-see sights and beaches to visit will fill your time with memories you won't soon forget!